There is a variety of hiking gear for loan, allowing prospective and full members to try out gear before buying their own.
Gear is available for loan upon joining ABW. Gear is loaned at the meeting before the walk and must be returned at the next meeting unless you arrange otherwise. Gear should be returned clean, dry and in good order.
Gear Loan Times
Gear is available for loan by contacting the Loan Officer directly.
Read more about meetings and our location.
Suggested Gear List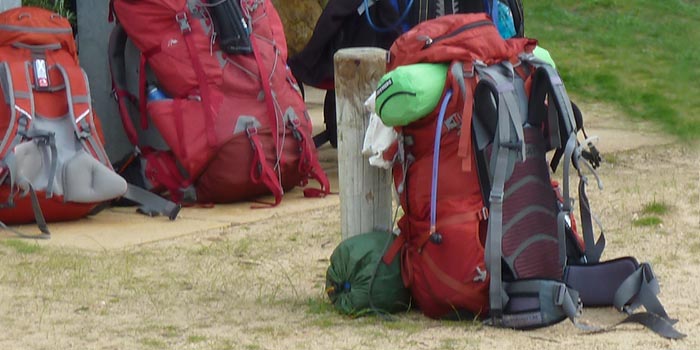 Gear Hire Items
Hiking gear items available for hire include:
Item
Notes
Backpacks
We stock a wide range of sizes and brands
Tents
Many sizes and brands to choose from. Refer to tent photo below. Groundsheets are supplied with the tents.
Sleeping Bags
Includes inner sheet, which must be used. Please wash the sheet before returning
Sleeping Mats
Lightweight and comfortable. To avoid punctures always use a groundsheet under the tent and do not place mat near open fires.
Stoves
We have Trangias each with a fuel bottle. The fuel used is Methylated Spirits which is to be purchased by the hirer separately.
Gaiters
We have one pair only.
Walking Poles
We have one pair only
Dehydrator
Must be cleaned before being returned
Personal Locator Beacons (PLB)
The club has two.
*If you are an ABW member and you are going on a non-ABW walk (and the PLB is not being used for an official ABW walk at that time) you are able to borrow it.
Backpacks
Personal Locator Beacons (PLB)
Sleeping Bags
Sleeping Mats
Stoves
Tents