June Long Weekend Bus Trip – Parachilna Gorge
Our annual June Long Weekend Bus Trip will be to Parachilna Gorge in the Flinders Ranges. 6pm Fri 5th June - 7pm Mon 8th Jun 2015
Our annual June Long Weekend Bus Trip will be to Parachilna Gorge in the Flinders Ranges.
We currently have three walk options:
Walk Option #1 of 3: Heysen Range and Blinman Pools
Experienced members only.
Walk leader: Trevor Jones
Hiking up on to ridge of the Heysen Range, camping on Mt Falkland. Sunday will take in Mt Bell and Dead Goat Soak. Carrying water will be required.
Walk Option #2 of 3: Mount Samuel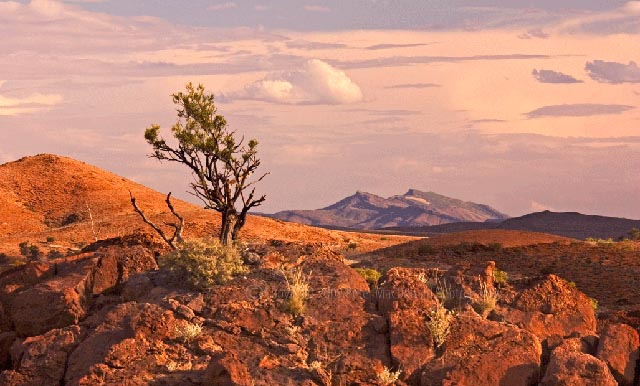 Open to all members.
Walk leader: John Callinan
Walking northwards through Oratunga Creek, including seeking some known ancient rock carvings. Sunday will be a day-pack hike to Mt Samuel and Mt Samuel Proper.
Walk Option #3 of 3: Blinman Pools, Mt Falkland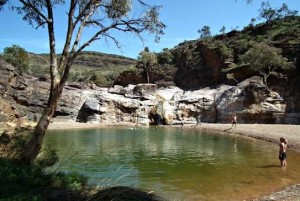 Open to all members.
Walk leader: Trevor May
This walk will explore Blinman Pools which should be pleasant at this time of year and then incorporate a day walk to Mt Falkland on the Heysen Range.
(the above links only work for logged-in members)
The cost of the bus trip is $140. Please make payment by bank transfer, or by cash at a meeting (last chance June 3rd). We encourage members to guarantee their place on the trip by making a prompt bank transfer payment and registering for a walk option.
The bus will depart from the Franklin Street Bus Station at 6pm Friday 5th June 2015, and return by 7pm Monday 8th June 2015.
To join this weekend
Join as a member either online (pay by bank transfer or cash at a meeting) or at Wednesday meeting (pay by cash only) OR ensure your membership is renewed.
Find out more details and register for the walk option in our members login area (online once your membership payment is received, or at Wednesday meeting)
Hire gear you don't have and need at the Wed 3rd June meeting (and return the gear at the following meeting)
Bank Payment Details
Bank:
BankSA
BSB:
105900
Account:
950866540
Account Name:
Adelaide Bushwalkers Inc
Add a short note stating your name and the word BUS.