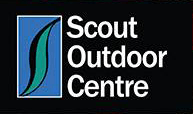 The photograph competition and Christmas social meeting was held on Wednesday evening the 3rd of December. 56 members attended along with two representatives (Darren and Tim) from the Scout Outdoor Centre who have been great supporters of the club for many years. This was a great attendance also considering a few regular members were away on the Great Victorian Bike Ride at the time.
A group of volunteers began setting up the venue from 5:30 pm and they also stayed back after the festivities to clean and pack up. The clean up was greatly assisted by many members pitching in, which is a fantastic attribute of this club. A big thank you to all those who pitched in and made the evening the success it was.
The competition is going from strength to strength each year with a record 96 photos submitted and on display for everyone's enjoyment. There was a tremendous range of top quality photos from all over the world including India, China, New Zealand and Turkey. Another big thank you goes out to everyone who took the time and effort to submit their splendid photos. The number of contributions may have been enhanced by our web designer, Jeremy Carter setting up the Yogile web site to facilitate the collection and sorting of the entries.
The esteem judging adjudicators cannot decide whether it was the popularity of the photographer or the "people" subject that got this entry across the line? However, the people have spoken and that is the democratic outcome!
Postscript: Gabrielle, followed closely by newcomer Arjnunan were by far, the most popular photographed identities in the competition. Well done guys!
Each winner received a $25 gift voucher from the Scout Outdoor Centre who also upped the ante with a 20% discount on anything the winners purchase with the voucher. Thank you again to the wonderful support provided by the them.
Artistic Category
Extreme Activity Category
Fauna & Flora Category
Historic Category
Landscape Category
Open Category
People Category