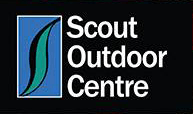 We all know that person – the one whose pack seems to be a lot lighter than everyone else's.
And they don't seem to be wet, cold or uncomfortable. How is it that they're carrying all the same essentials with a lot less weight and bulk? Well we might have had a hand in that! So here are a few new ideas from the Scout Outdoor Centre to help you reduce your load. A good spot to start with weight saving is the bulky essential items. Sleeping bag, bed roll, shelter and cooking gear. Get the weight of these down and you're off to a good start.
Sleeping bags have come a long way in the last few years. The development of lighter fabrics and better quality down fill has helped shed grams without sacrificing warmth. If your priority is reducing weight and bulk look at the Sea to Summit Spark series bags. I've been using a Spark 2, rated down to 2°C and it only weighs 474 grams. Teamed up with a liner and some thermals it's gotten me through winter nicely. A super popular summer option has been the Sea to Summit Traveller. At only 10°C rating it's definitely for warmer conditions but at only 389 grams it is miniature. It also has the ability to open up fully to be used as a down blanket. Or if you're looking for something a bit warmer with a bit more flexibility take a look at One Planet's Cocoon series bags. A -2°C rated Cocoon weighs as little as 680 grams and still has a full length zipper for ventilation in warmer climates. We're starting to make that old 1kg bag sound a little heavy hey?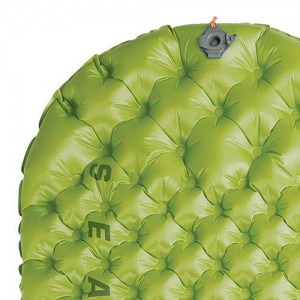 If you're still using a self-inflating mat chances are you're carrying more mat than you need to. The last few years have seen a resurgence of the old air bed. Throw in some neat technology to stop the cold seeping through and you have something like a Thermarest Neo Air. As light as 350 grams with more than enough insulation for general conditions they're a winner in all respects. You'll need to hide the credit card statement from your other half though. If you're looking to get as much bang for your buck as you can, we'd recommend the new Sea to Summit mats. Loads of options from the insanely small to the luxuriously warm there's something in their range to suit everyone's needs and budgets. Their focus was on finding a compromise between comfort, weight and price and we think they've done that nicely.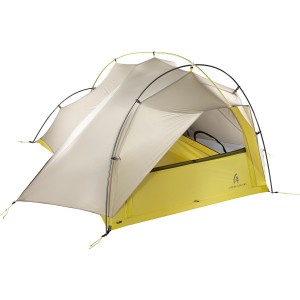 Shelter is another area you can shed some serious weight. 2.5 kgs for a tent is so 1999! Once again there are some options for those that want to count every gram but still want a shelter with some living space. Our new favourite would have to be the Sierra Designs Lightning 2 FL. With a minimum weight of 1.28kgs and more than enough room for 2 people this thing is a seriously well thought out piece of kit. If all you want is something to keep you dry at night consider an ultralight shelter or bivvy bag. Once again Sierra Designs have won us over with their Backcountry Bivvy. Only 368 grams for a well thought out bivvy with an entrance that's nice and easy to get in and out of. Or suss out the Sea to Summit range of Specialist tents and Escapist Tarps. Using their new lightweight 15D fabrics, at 350 grams for a 3mx3m tarp, these are the tarps you carry when you don't really want to carry a tarp!
Finally there is cooking gear. The ultralight purist will leave all of this behind and eat dry food. But then……what about coffee? What about dinner? I for one can't leave the stove at home. To help with this we've sourced a great value brand of titanium cookware from the US called Vargo. Why titanium? It's light, strong, easy to clean and non-reactive meaning no metallic taste. These guys have some clever designs like the 1L Bot, a half pot but with a screw on lid so it can be used as a water bottle during the day. Or what about doing away with fuel instead? Have a look at our Silverfire biofuel stove. No more kerosene or gas canisters in your pack. Just pick up some twigs when you get to camp and you're ready to cook. Obviously there's going to be issues with this in fire ban season but most trails are closed then anyway.
So there are a few ideas to get you thinking about how to save weight. One trick I have used is to actually weigh all my gear and record it on a spreadsheet. Sounds pedantic, but it's a great way to visualise where the weight is and where you could shed some. Come in and see us sometime. We love the gear we sell, we love you guys because you're a very active club and we love helping you achieve your goals in the outdoors!
[the_ad id="3811″]